So you're looking to get out of the house and have a bit of fun outside with locals from across the city, all while having an incredible time at the New York City Zoo? Well if so, you need to stop by the NYC Electric Zoo Festival 2012. This is an annual festival, which is sure to give you something incredible to take in and experience, showcasing a different side of the city that just is unlike anything you have ever seen before. Whether this is your first time checking out the festival or you have been going for some time now, stopping by the Electric Zoo Festival is sure to be an exceptional time for both you and your friends.

The festival, which takes place during Labor Day weekend gives you one last time to get outside before the official end of summer. There is an exceptional listing of artists this year at the festival, ranging from 12th Planet, A-Trak, David Guetta, Above and Beyond, Pretty Lights, Axwell and Tiesto. All of this is enough to excite any electronic music fan in the area, so you need to make sure you come on down and ready yourself for an incredible time. There are, however, a few important details you must take into consideration before heading out to Randall's Island.
For starters, purchase your tickets early and show up to the gates early. This event does sell a large number of tickets, especially for Friday and Saturday. To make sure you have tickets for the event, you need to purchase the tickets in advance. The last thing you want to do is show up to the gates, only to find out the event is sold out for the day: heartbreaking. After this, you also want to show up to the concert ahead of time. This way, you'll have prime seats for the show. The seats are general admission, so wherever you're able to get to is where you're standing for the concert event of the year. If you show up late you'll end up at the back end of the show, missing many of the great moments the jumbo-trons just aren't able to pick up. It is best to do this in a larger group, however, as you don't want to be on your own with exceptional seats, only to need to use the restroom. Should this happen, you'll just lose out on your seat. Instead, when in a group, they can save your seat when you need to go to the restroom.
Leave just about everything back at home when going to the zoo. You don't want large purses, cameras and other equipment sent back, especially if you're taking public transportation out to the festival. Instead, if at all possible, just bring the shirt on your back and your ticket, to ensure you receive immediately entrance into the festival- and don't have to carry anything too bulky all night long.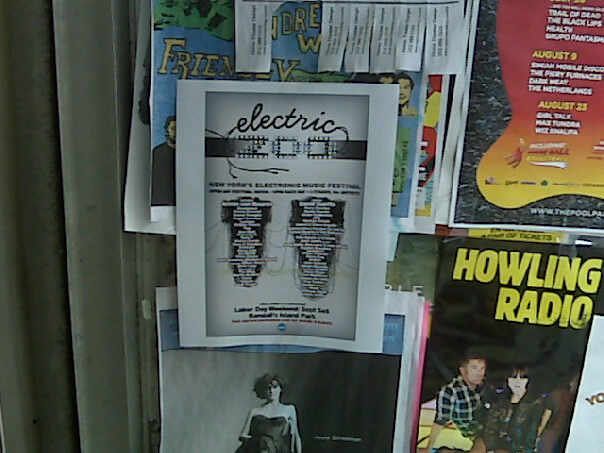 For your discounted 2012 Electric Zoo Festival concert tickets, visit DynamicTickets.net!